The Preview area in a raw dataset source definition allows you to take a look at the underlying dataset before importing it.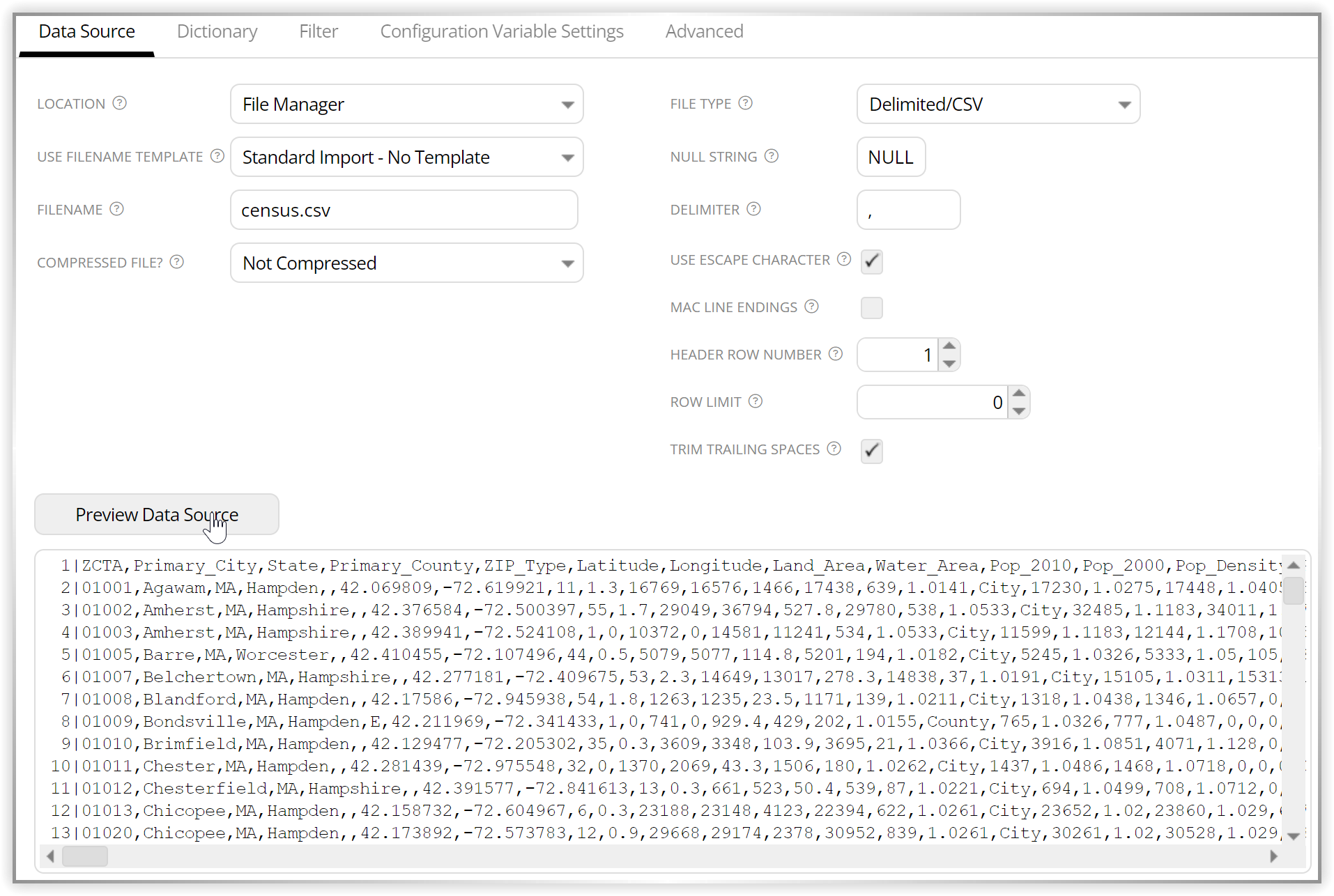 To generate a data preview, first setup the all of the settings correctly, then click the Preview Data Source button. This process will retrieve the first 100 rows of data and display them in the preview window. You can scroll up/down and right/left to see more data.
When Excel or Google Sheets is the selected file type, the View Worksheet Names button becomes available. This is helpful as it will list the names of worksheets in the file in case you do not otherwise have that information. You can then enter the desired worksheet name manually into the Sheet Name box to ensure the correct sheet gets loaded.
Usage Notes:
Previewing a database source such as a SQL Server table will display the data in a text comma-separated format.
Previewing large spreadsheets (Excel or Google Sheets) may take a longer time to generate the preview for larger files.
Preview will currently not work for zip-compressed files.