Exporting an Automated Insights Multivariate Segmentation to a PDF file allows you to further edit and modify the tree display in a fully customized way before sharing with others. The approach described here requires a PDF editor like Acrobat Pro.
To begin, export the tree by clicking on the Export drop-down button in the top left and select PDF (see below). You will be prompted to save the PDF to your local machine. Once it completes downloading, open the file in Adobe Acrobat or another PDF editor.
Resizing in Acrobat
If you see your decision tree too small and in the upper left corner like this: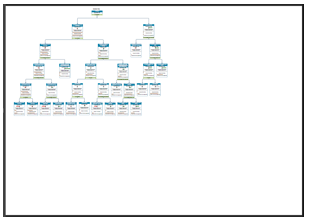 you can fix this in the Acrobat.
1. Go to Tool and select Organize Pages
2. Right click on the PDF that comes up and select Crop Pages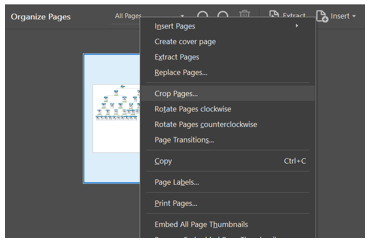 3. In the box that comes up check the box Remove White Margins then the Ok button at the bottom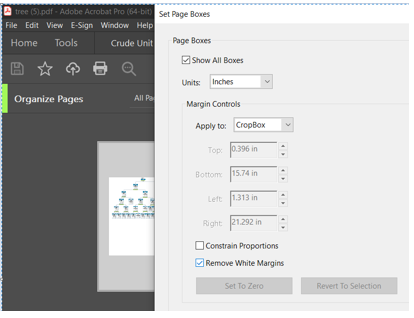 4. Now just save and close it.
Acrobat provide many other options for modifying the display of the tree that can then be saved and shared with others.