The global system administrator of a LityxIQ instance will have access to a number of system-wide settings through the Global Administration Settings dialog. This can be accessed by System Administration in the Admin menu.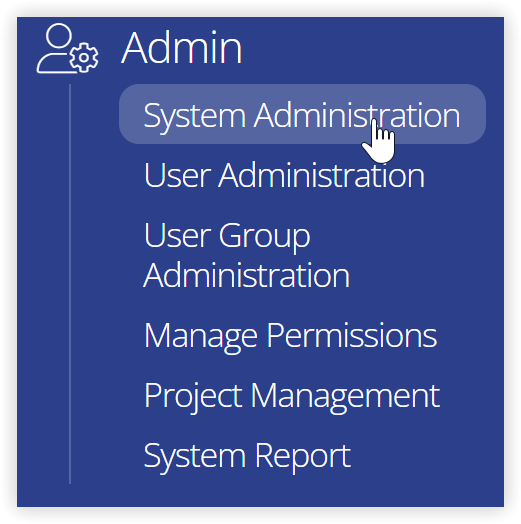 The dialog window that comes up looks like the following. Each option is explained below.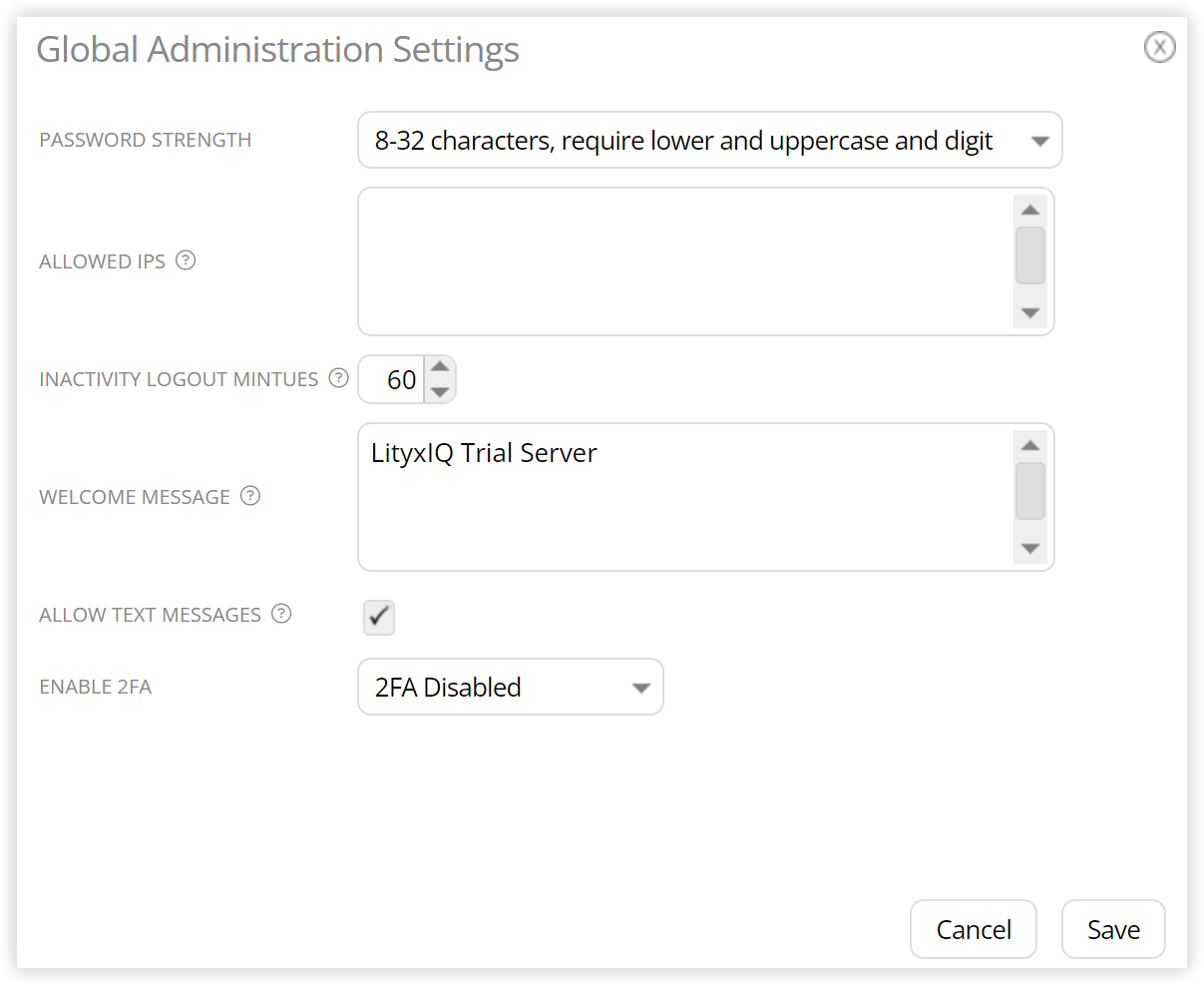 Password Strength - Select the option you would like to use to restrict passwords user's create.
Allowed IPs - Leave this area blank to accept all IPs or enter one or more, comma separated, to control access. An asterisk can be used as a wildcard such as 236.121.101.*
Inactivity Logout Minutes - Select the number of minutes after which a user will be auto logged out if they have no activity in LityxIQ.
Welcome Message - Enter a message that users will receive when they login to LityxIQ. You can use the placeholders %firstname and %lastname that will be replaced with each user's individual first and last names, in order to customize the message.
Allow Text Messages - Check this box to allow users to receive text messages from LityxIQ notifications. In some cases, this will incur additional costs.
Enable 2FA - see https://support.lityxiq.com/841701-Enabling-Multi-Factor-Authentication-2FA for more information on enabling multi-factor authentication on your LityxIQ instance.