LityxIQ provides a range of options for providing notifications to you when events occur within the platform. Events include things like a datasets is imported, a predictive model finishes running, or an optimization scenario completes.

Your Notification Settings are available in the Tools menu:

The Notification Settings dialog has two tabs, plus an option for Notifications related to Configuration Variables. These are described here.
Events and Actions Tab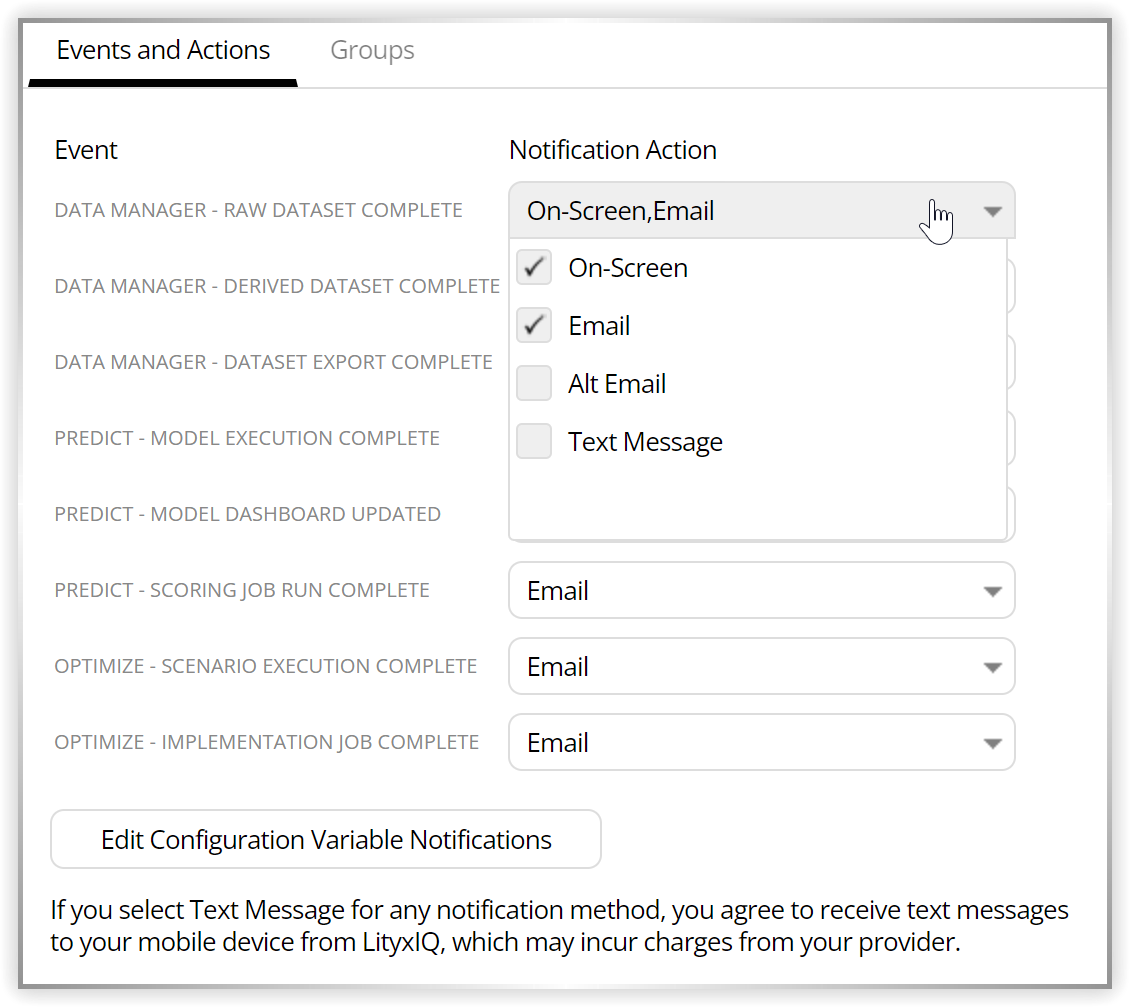 This tab displays the events in LityxIQ for which you can receive notifications, and allows you to decide which notification method is used for each. These actions will be applied to any object (e.g., dataset, model, etc) that is owned by you. Note that the Alt Email action requires that you have provided an alternative email address in your account settings, and the Text Message option requires that you provide a text-enabled phone number in your account settings, and that your account has been setup to enable text message notifications. By clicking this box, you agree to receive text notifications from LityxIQ to your mobile device.
Groups Tab
The Groups tab is used to determine for which objects you receive notifications. By default, only your own objects are included. You can optionally also include all objects owned by members of various groups you are a member of. To do this select the group objects for which you wish to receive notifications from the Group-Associated Objects dropdown list.