You can interact with any map in LityxIQ as it is being displayed. Some common forms of interaction are described below.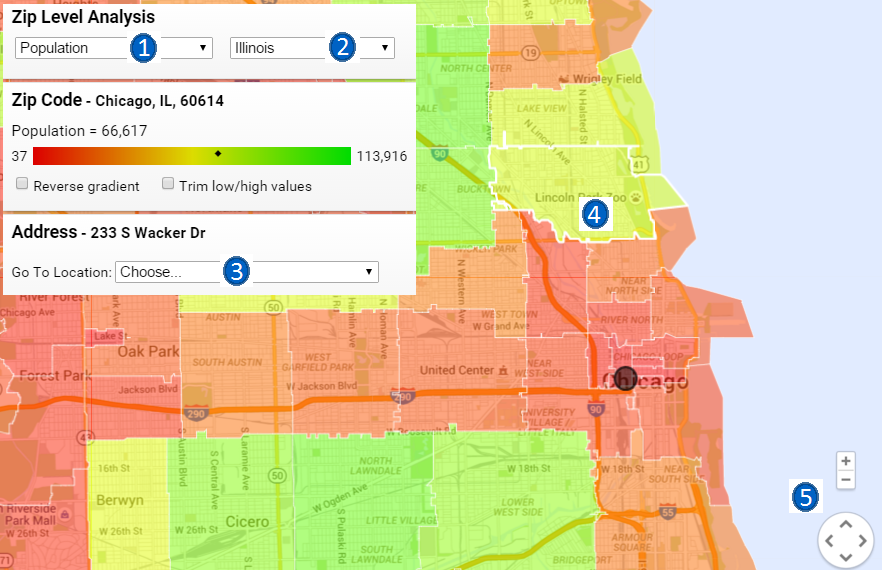 Zip Level Analysis. Select an analysis metric from the first drop down.
Zip Level Analysis. Select level (country or state) to view map.
Address. Option to select one of the specific address markers if specified in the map editor.
Select Detail. Use mouse to select zip code, marker, or state. Map metrics will reflect selection.
Navigation. Zoom and navigation widget.