To create a new insight, follow these steps:
1) Navigate to the Insights area of LityxIQ.
2) Select a chart library for the location of the object. Then, click the New Insight dropdown and select the type to create. See https://support.lityxiq.com/782935-Types-of-Insights for more information about each type.
3) Provide a name for the Insight and an optional description. The name provided must not be the same as an existing Insight already defined in the library. You can also change the library into which the Insight is saved. Click OK when done.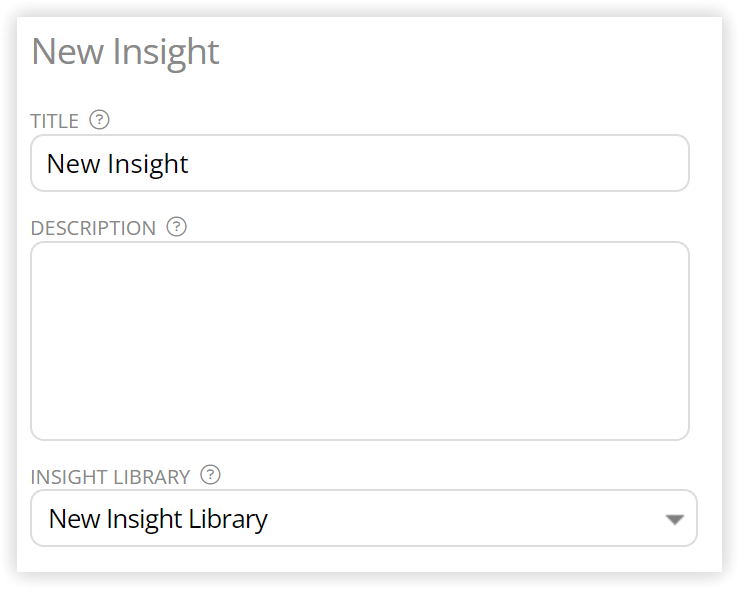 3) This will open the Edit dialog box where you can provide the details for the chart, table, report, XY graph, map, or pivot. More information can be found in the following articles: